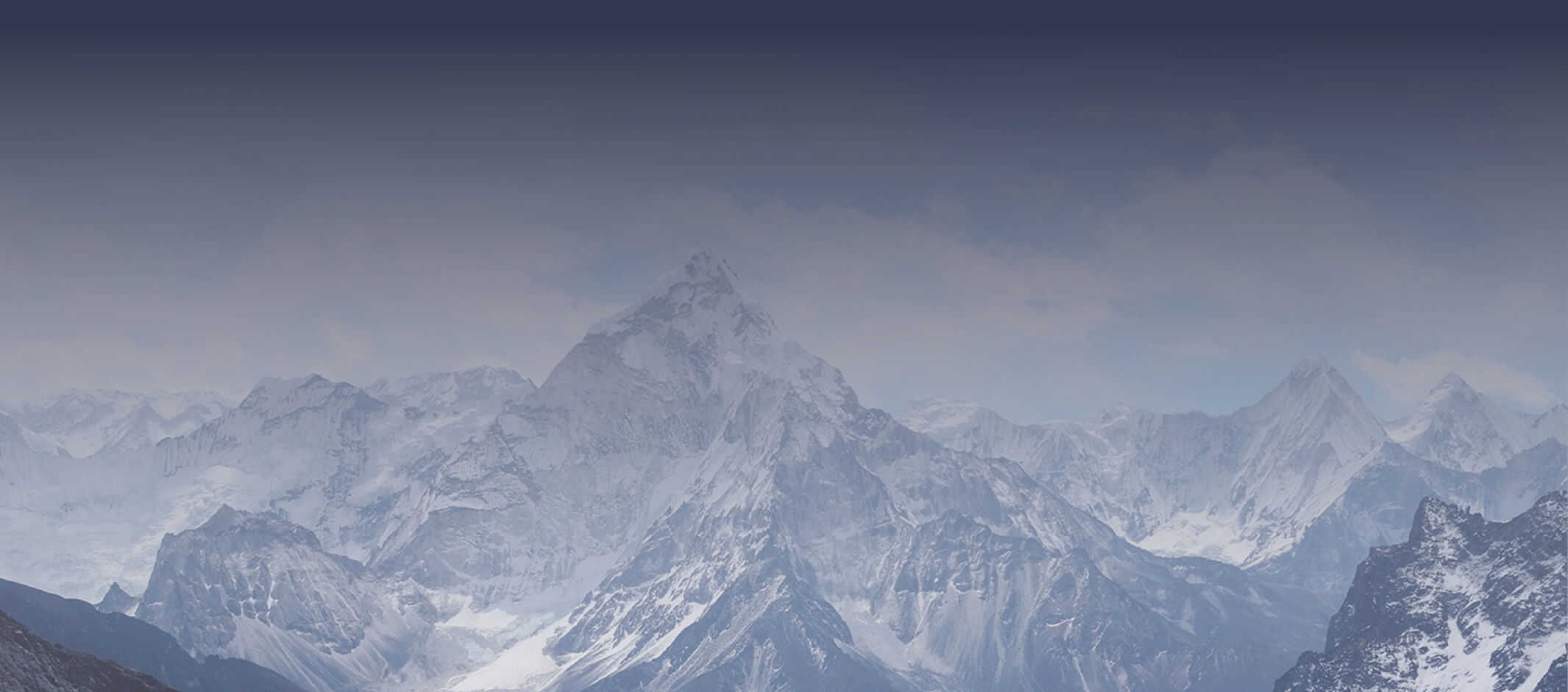 The management team is among the most experienced and well-respected in the industry. It has a proven track record of fostering behavior that generates strong and consistent profits. The company is led by President and CEO Paul DiGiovanni, who guides the company's strategic vision. The remainder of the company's senior management team is comprised of gift, operational, finance, information technology and retail-merchandise industry veterans. The company has assembled a strong, successful management team with innovative ideas for penetrating new markets and a unique knowledge of successfully working with its customers. The leadership provided by the executive management team has enabled the company to compete aggressively in its chosen markets.
The company's management team and their respective biographies:
Paul DiGiovanni, President, Chief Executive Officer and Owner
Leads and directs all aspects of the company. He has been in charge of the company since 1972 after taking over for his father. Paul is responsible for the strategic direction of the company in terms of growth, profitability, customer base, supplier-base and new product development. Named "Cataloger of the Year" by Catalog Success magazine in 2002, Paul is a member of the National Church Goods Association, Christian Booksellers Association and the Direct Marketing Association. He also belongs to the Phoenix Area CEO Forum and earned a Bachelor of Science Degree in Accounting from Arizona State University.
---
Tom DiGiovanni, Vice President of Mass-Market Retail and Owner
As a significant shareholder, Tom is generally responsible for assisting and driving the strategic direction of the firm. He also leads and directs the company's penetration efforts into mass-market retail including large department stores, big-box stores, grocery chains and national discount retailers. Major accounts are Wal-Mart, Walgreens, Family Dollar, Dollar Tree, K-Mart/Sears and many more. Since joining the company in 1980, Tom also has gained extensive experience sourcing product in over 18 countries on three continents. He has negotiated with over 600 different factories for over 20,000 different price sensitive items. Tom and his staff will roll out complex replenishment programs with Wal-Mart and other retailers so that the customer enjoys just in time delivery.
---
Monte Mertens, Vice President of Operations
Leads and directs all operational aspects of the company, primarily distribution and manufacturing in Lewisburg, Tennessee. Monte joined the company in 2004 as Director of Operations from School Specialty Company of Greeneville, Wisconsin where for nine years he was responsible for managing all transportation and outsourced logistics functions in its Mansfield, OH facility. Additionally, at the company, he manages the 26 person call center and the company's transpiration function. Monte's specialty is using data and metrics to drive operational productivity, which he has been extremely successful doing in the eight years he has been with the company.
---
Brian Schroeder, Vice President of Sales and Marketing
Responsible for the development and execution of the sales strategy for the company's broad array of product lines into multiple channels of distribution. Brian leads a team of nearly 60 outside sales representatives and a team of ten Phoenix-based telesales representatives. Since joining the company in 2008, Brian successfully penetrated and increased market share in three primary target markets for the company: Gift and Specialty Retailers, Christian Retailers, and Catholic Retailers. Prior to joining the company, Brian was the Director of Sales at Roman, Inc., an industry competitor. He has over 20 years of sales and leadership experience related to marketing goods to the specific channels targeted by the company. Brian holds a Bachelor of Science degree in Marketing from Miami University in Oxford, Ohio.
---
Jean Reid, Chief Financial Officer
Proven financial leader with 25 years of combined accounting, audit, and finance experience in the health & wellness, wholesale, e-Learning and semiconductor industries. Jean plays an integral role in the expansion of brands and business operations at Christian Brands. Prior to joining the company, Jean was the Director of Global Accounting for a billion-dollar international health & wellness company, overseeing the research, setup and ongoing financial operations both domestically and abroad, as well as transfer pricing, local statutory reporting, and annual financial audits globally in 16 markets. Jean began her career in public accounting, serving clients in varied industries for 5 years before moving on to private industry, serving primarily as Controller. She holds a Bachelor of Arts degree in Business Economics with an emphasis in Accounting from the University of CA, Santa Barbara and is a Certified Public Accountant.
---
Michael Treen, Director of Information Technology
Directs all aspects of technology and information systems. Michael joined the company in March of 2002 after more than nine years at Page Digital (an ERP software vendor) in various director level technical and operational roles. Michael specialized in implementing software for catalog, retail and E-Commerce companies. With a direct marketing industry track record spanning more than 25 years, Michael offers the company an in-depth perspective rarely found in the field. His career began with an electronics firm where he experienced success in working all facets of a catalog company, such as warehouse management, inventory control, order entry, customer service, and order fulfillment.   Michael also oversees our significant and fast growing online presence. Handling the decision making for website development, design, email marketing and online advertising for 10+ E-Commerce Websites.
---
Mary Ellen Wanamaker, Director of Marketing and Circulation
Directs all marketing efforts, which include catalog print, circulation, alternative advertising and sales budgeting.  Mary Ellen is responsible for all communication efforts to both existing customers and prospects through catalog mailings, advertisements and special promotions. She joined CBC Group in July 2005 with the mandate to bring these functions in-house and fine-tune the company's marketing efforts while controlling costs and growing both catalog sales and the customer base. Mary Ellen has worked in the direct mail industry for more than 20 years. Prior to joining CBC Group, she worked for The Popcorn Factory, which is a subsidiary of 1-800-Flowers.com where she oversaw both catalog print and circulation. She holds a Bachelor of Science Degree in Marketing from DePaul University in Chicago, Illinois.
---
Lindsey Blumears, Director of Supply Chain
Leads and directs all aspects of the company's purchasing and inventory management efforts, which include international purchasing, compliance, quality inspection, inbound freight, inventory management and foreign payments. Lindsey joined the company in August 2008 after working in the international purchasing field for over 15 years. She has experience in both distribution and manufacturing organizations and has lived and worked on three continents. She holds a Bachelor's Degree in Purchasing and Supply from the University of Nottingham in the United Kingdom and is a member of the Chartered Institute of Purchasing & Supply.
---
Beth Williams, Director of New Product Development and Merchandising
Leads and directs all product development, merchandising, licensing and creative processes for the company. Beth joined the company in October of 2004 and has managed several brands and catalogs since joining the company. Promoted to Director in 2012, Beth was given the directive to take the company's product offerings, licensing endeavors, and business units to the next level, as well as evaluate business opportunities which can bring immediate impact to the bottom line. She is an industry veteran with more than 20 years in licensing, new product development and the retail arena. Prior to joining the company, Beth was a Merchandiser and Buyer for Nordstrom. Having served in an executive capacity for many years, she has a keen sense of how to negotiate and accurately project market opportunities.
---
Linwood Metts, President Home Accents
President of the Heartfelt Home Accents brand for the CBC Group, Linwood has served in this capacity since joining the company when Heartfelt, Inc was acquired by CBC in 2011.  He and his wife, Lea, co-founded Heartfelt, Inc in 1987, and Linwood served as CEO for 25 years.  The company grew to become one of the leading suppliers of framed sentiment driven products for both Specialty gift and Christian gift retailers.   With over 30 years of management experience in the gift industry, his expertise includes Sales & Marketing, Asian & Domestic Sourcing, Manufacturing, Product Development, Financial Planning and Administrative Leadership.  Prior to co-founding Heartfelt, Inc, Linwood served as Executive Vice President for a company that manufactured framed art for the home furnishing industry.
---
Lea Metts, Editor
Consultant to the Heartfelt Home Accents brand for the CBC Group, Lea assists in design, trend research and creative writing since joining the company when Heartfelt, Inc was acquired by CBC in 2011.  She and her husband, Linwood, co-founded Heartfelt, Inc in 1987, and Lea served as President for 25 year. As a former business owner, Lea has vast knowledge and experience in company operations and is extremely familiar with how the gift industry operates.  She brings over 30 years of experience in product development, writing verses and researching emerging trends in the gift industry. Lea is very passionate about making "Words Matter" in all her designs and writings for family and friends, as part of the "LoveLea" Collection.
---
Aaron Popp, Director of Operations
Leads and directs all operational aspects of the company, including distribution, manufacturing, customer service, collections, and accounts receivable in Lewisburg, Tennessee. Aaron joined the company in 2006 and was appointed Director of Operations in 2012. He is well versed in lean Six Sigma, muda and kaizen concepts, building upon a strong foundation and ability to work with operational data analysis, variable recognition, and improvement implementation.
---
Responsible for generating monthly financial statements and reporting to the company's directors, owners and stakeholders. Mary is charged with driving improvements in all aspects of the company's accounting systems and financial reporting. She joined the company in 2002, left the company in 2010, and then rejoined in 2012, bringing with her more than 28 years of diversified accounting capabilities. Prior to joining Christina Brands, she worked for Page Digital Software Company as their Accounting Manager and Accounting Trainer for new clients using the Advantage ERP software. In addition to managing the general ledger and producing company financials, Mary manages external audits, accounts payable, and assists with accounts receivables and credit management.
---
Christina Waun, Manager of Human Resources and Administration
Christina joined the company in 2014 and has been responsible for transforming the company's capabilities related to human capital. She has spent more than 10 years in human resources management in both the public and private sector. She holds a Bachelor's Degree in Business Management. She stays active in the local, state, and national HR associations and leads and serves on committees with Society for Human Resources Management (SHRM).
---